Chiropractic Manipulative Therapy: This is one of the most powerful tools for
neuromusculoskeletal care. Frequency and duration are chosen wisely to yield the best outcomes.
It often yields the quickest relief of a patient's pain and symptoms.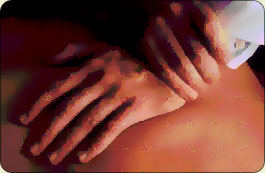 Women's Health: Offering both prenatal and postpartum care for women. The transition into motherhood is a
beautiful journey, but with it varying health concerns can arise.  Pain the back/hip/neck/pubic
regions, headaches/migraines, sciatica and carpal tunnel are very common along with fatigue, swelling, diastasis recti
and the inability to exercise in the same manner as prior to pregnancy and/or after giving birth. An integrated
approach involving the four pillars of BIRTHFIT, i.e. Chiropractic, Nutrition, Fitness and Mindset, have yielded positive
results in the lives of many women.
Functional Rehabilitation: Individualized corrective exercises and stretches are prescribed to
each patient to target their limitations and weaknesses that are contributing to their pain-
generating factors. These become a part of their "self-healing" and play a key role in them
improving.
Active Release Techniques: This is a "medically-patented" soft-tissue management system
designed to reduced tension and adhesions of muscles, fascia, tendons and ligaments.  It can be
utilized to stretch the area, increase blood flow, free up nerves and reduce aches/pains.

*Dr. Glazer is part of the Elite Provider Network of ART® Corporate Solutions, Inc., which allows him the opportunity to provide on-site
treatment services to employees in an effort to reduce worker's compensation costs and recordable injury
rates in the area of repetitive strain and strain/sprain injuries.  ART is recognized by OSHA and the
department of labor as a wellness, prevention, or first aid measure.If you're company is interested please
contact us for more information.

Kinesiotaping: This therapeutic tape can be applied to reduce pain and inflammation, enhance
performance, prevent injury, improve range of motion, correct joint alignment, promote good
circulation and healing.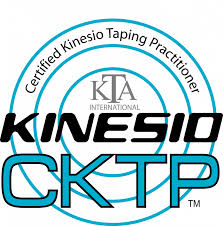 Performance Training: Dr. Glazer has helped numerous collegiate, high school and youth
athletes prepare for their upcoming competitions. He has also worked specifically with Runners,
Marathoners, Triathloners, Cyclists, CrossFitters, Obstacle Course Racers, Rock Climbers and weekend warriors &
general fitness enthusiasts better themselves.
Custom Orthotics: Orthotics are utilized to provide support and reduce injury. An evaluation is
recommended for those considering orthotics as sometimes a correct exercise can fix the
problem.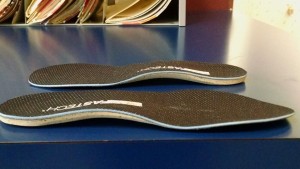 Deep Tissue Laser Therapy: Deep Tissue Laser Therapy, by LiteCure, is an FDA cleared
modality that is safe, painless and fast. By stimulating celluar activity, it can reduce pain and
inflammation, increase blood supply, help repair scar tissue and promote healing to the area
being treated. Laser Therapy is effective in treating acute pain, chronic conditions and post-op
pain. The healing processes continue to actively reduce inflammation for up 24 hours after
treatment.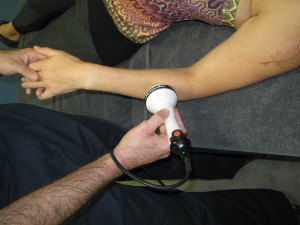 Nutrition Coaching: Coaching is based on individualized goals and can consist of meal planning, recipes and accountability. Coaching can be centered around weight loss, increasing performance or preparing for a competition/race.  Dr. Glazer can work in conjunction with other providers including, but not limited to, a Registered Dietitian, Nutritionist, Medical Doctor and Functional Medicine Doctor in order to provide nutrition recommendations for specific health conditions.
THE EVERYDAY ATHLETE
Remote coaching program available entailing workouts/training, rehabilitation exercises and nutrition coaching.  Anyone is an athlete. Check out more information here.